Berry Bowls on the Potters Wheel
Dates: February 5, 2023
Meets: Su from 10:00 AM to 1:00 PM
Location: 25 Sagamore Road Wheelthrowing
Studio Fee: $70.00
There are 2 openings remaining at this time.
Make your own berry bowl before the picking season is here! We'll cover the various hole making tools available from hole punches to drill bits, along with the pros and cons of each. We will discuss layout tools, pattern making and the importance of good foot design and placement. Finally, we will talk about how to glaze in a manner that will best showcase your pattern. Students should have sound throwing skills and bring three leather hard bowls with them to practice on.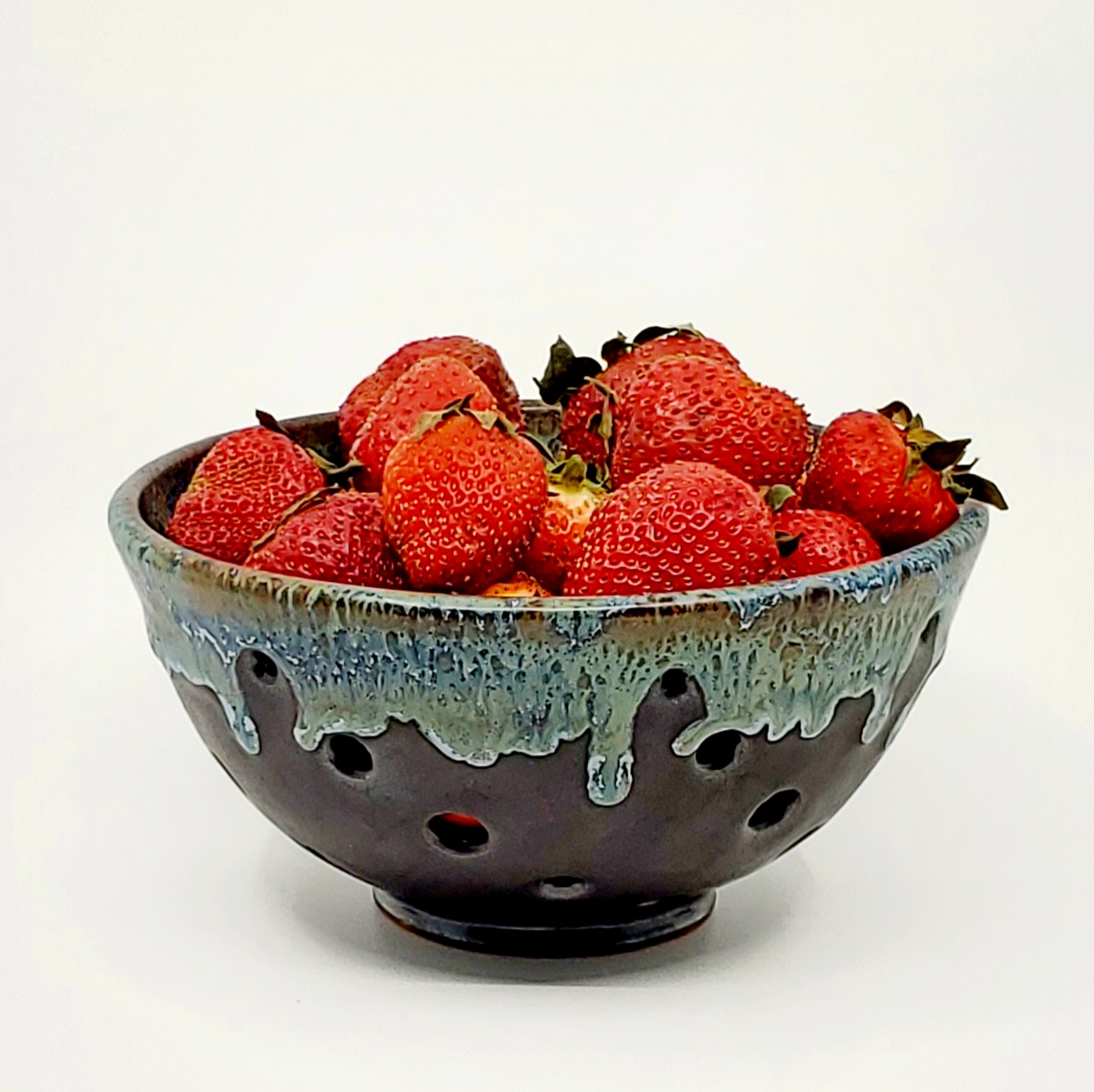 Cancellation Policies
Please read through these policies carefully on our website's policy page. Written notice of cancellations via email (to wccregistration@worcester.edu) is required within specified cancellation windows detailed on our website.
COVID Policies
IMPORTANT COVID Policy UPDATES. Please read carefully:
As of Monday, October 17, 2022, masks will be optional in our studio spaces. Everyone accessing the studio is asked to recognize and accept their role as part of a greater community effort that is required to help maintain the safety of all members by being proactive about health self-assessment, following studio guidelines, and participating fully in the support of sanitization efforts that are required to maintain a healthy work environment. Please be sure to read through the Worcester Center for Crafts' updated COVID policies on our COVID-19 Response Page (
https://www.worcestercraftcenter.org/covid-19-response
).
Inclement Weather Policy
For information on the Craft Center's inclement weather cancellation policies, please visit our website's policy page. Students are encouraged to also check our homepage and our Facebook page for status updates and closure announcements.
Questions? Call us at 508.753.8183 X301


Fee Breakdown
| Category | Description | Amount |
| --- | --- | --- |
| Course Fee (Basic) | Studio Fee | $ 70.00 |
| Optional Fee | Materials Fee | $ 10.00 |
25 Sagamore Road Wheelthrowing