Birch Collage
Dates: October 22, 2022
Meets: Sa from 1:00 PM to 4:00 PM
Location: 25 Sagamore Road Multi-Media
Student Fee: $109.00
Using the beauty of birchbark, create a woodland scene using collage and painting techniques. The natural paper-like structure of the bark is excellent for collage as we work on creating the structure of trees and use tones and shadows to create depth in a scene.
Materials needed: gel medium, acrylic paints, scissors, small x-acto knife, round and flat brushes in small and medium sizes, pencil, eraser, and paint pallette
Instructor will supply birch plywood bases and responsibly collect bark for student use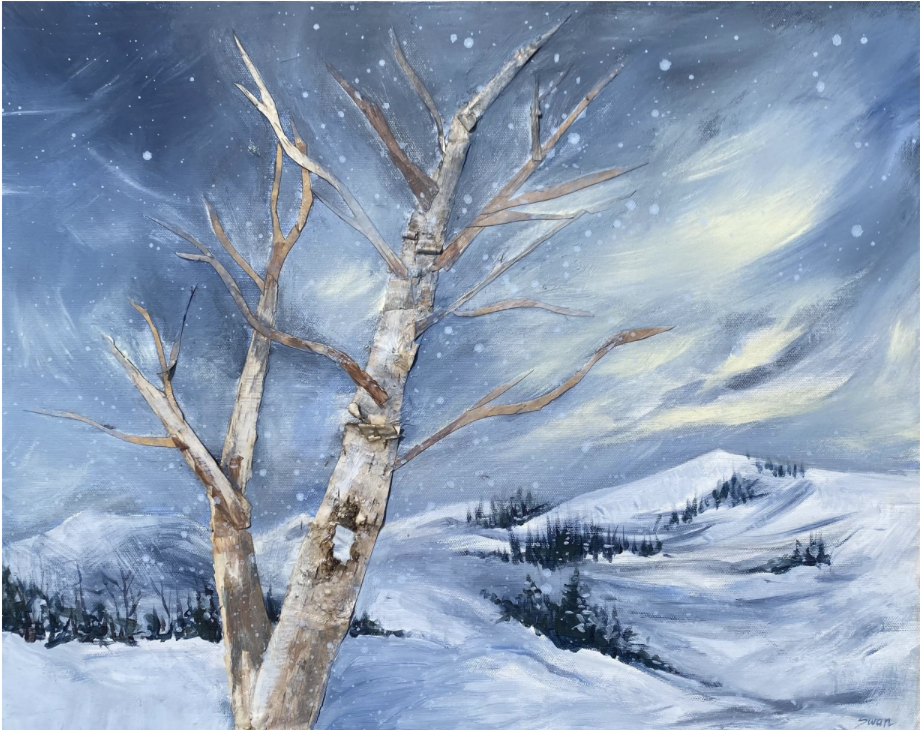 Cancellation Policies
Please read through these policies carefully on our website's policy page. Written notice of cancellations via email (to wccregistration@worcester.edu) is required within specified cancellation windows detailed on our website.
COVID Policies

All registrants are asked to review the Craft Center's COVID-19 Response page for guidance on the safety policies we are asking all students to abide by in our combined efforts to maintain a healthy work environment. Mask wearing continues to be required of all visitors and students in all studios to keep everyone safe regardless of vaccination status. Please review this information on here.
Craft Center COVID Policy Acknowledgement
Every registrant will be expected to complete an electronic form included in their registration receipt acknowledging that they understand and agree to comply with the policies outlined. This form must be submitted no less than 48 hours prior to the start of the first class. If you have submitted this form for a prior registration, you do not need to submit another one.
To access the form, click here or please refer to your emailed registration receipt.

Inclement Weather Policy

For information on the Craft Center's inclement weather cancellation policies, please visit our website's policy page. Students are encouraged to also check our homepage and our Facebook page for status updates and closure announcements.
Questions? Call us at 508.753.8183 X301

Fee Breakdown
| Category | Description | Amount |
| --- | --- | --- |
| Course Fee (Basic) | Student Fee | $ 99.00 |
| Mandatory Fee | Materials Fee | $ 10.00 |
25 Sagamore Road Multi-Media
Jennifer Swan
Jen Swan is a teaching artist and mural painter who shares her love of art with the diverse community of Worcester and its surrounding cities and towns. A graduate of the Rhode Island School of Design, she currently teaches classes for the Worcester Art Museum, Listening Wellness Center, The Overlook, LACI Homeschoolers and in many public and private schools as a Cultural Partner. Making connections between art and nature has also inspired collaborations with the Audubon and EcoTarium. Her recent paintings explore art and ecology as she portrays the web of interrelationships in our environment. Through plein air landscapes, botanical and wildlife studies, she wishes to creatively propose new possibilities for coexistence, sustainability and healing.