Try It, You'll Like It! Clay for Kids and Teens (8-13 years)
Dates: May 27 - July 1, 2021
Meets: Th from 4:00 PM to 6:00 PM
Location: 25 Sagamore Road Handbuilding
Student Fee: $200.00
Sorry, we are no longer accepting registrations for this course. Please contact our office to find out if it will be rescheduled, or if alternative classes are available.
Explore clay and its many possibilities in this introductory course for 8-13 year olds! Learn about the basic skills of clay forming and using simple shaping techniques through a series of fun handbuilding projects such as pinched cups, coiled bowls, small slab dishes, vases, and/or bottles. Then, spend a couple of weeks giving the potter's wheel a spin and learning the basics of what it takes to throw clay.
All instruction and materials is already included in the cost of the class. This class is designed for 8 to 13 year-olds who can bring an imagination and willingness to get dirty!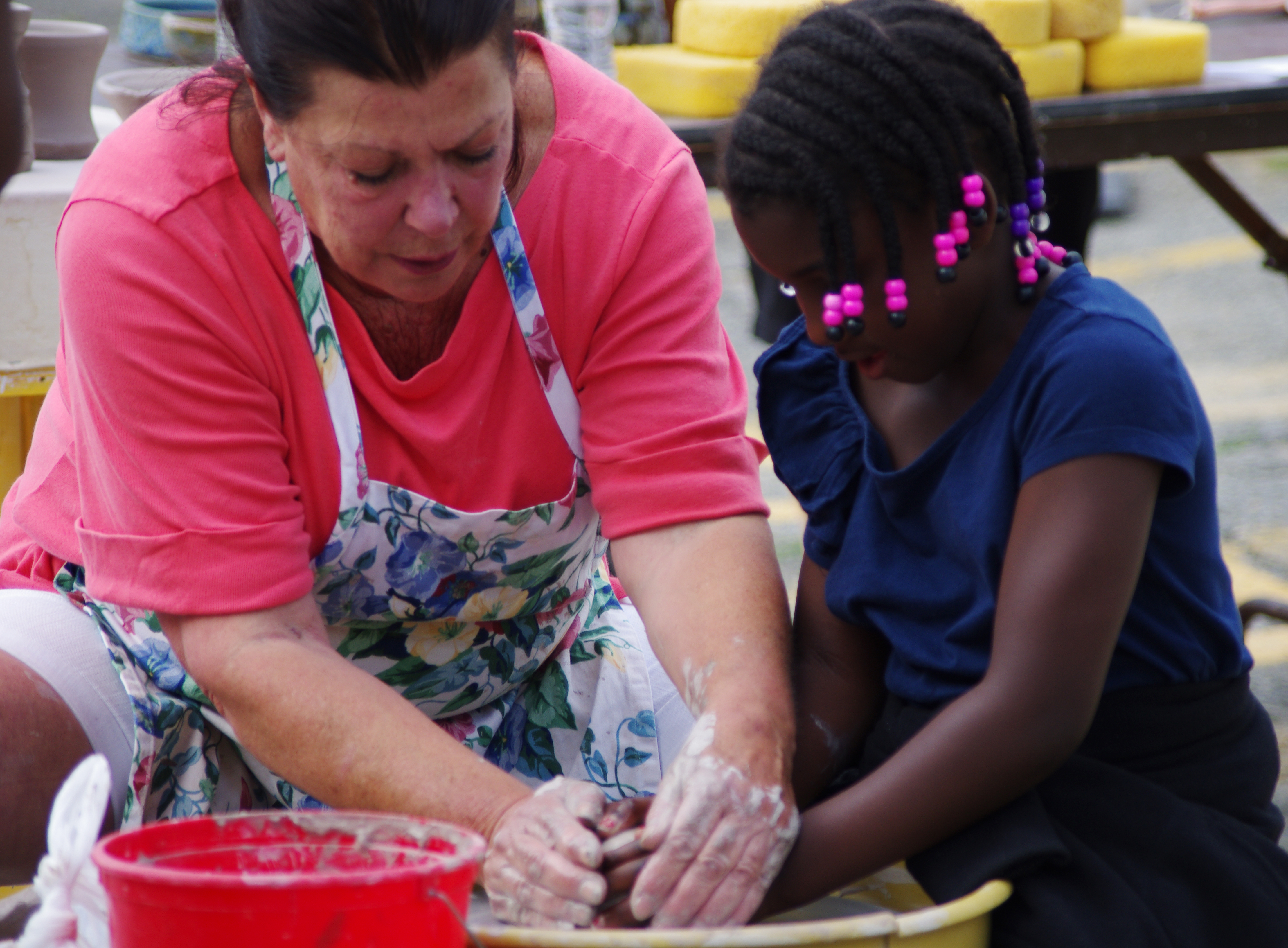 Re-Opening Guides for Students
All registrants are asked to review the Craft Center's COVID-19 Response page for guidance on the measures we are taking to re-open our studios safely and the policies we are asking all students to abide by in our combined efforts to maintain a healthy work environment. Please review this information on
here
.
Cancellation Policies
Effective August 1, 2020, the Craft Center will have updated policies regarding Refunds and Cancellations for Adult and Youth In-Studio Course, Adult & Youth Online Courses, and for Cancellations due to illness as it pertains to all programming schedule for Fall 2020 onwards. Please read through these policies carefully on our website's policy page.
Craft Center Re-Opening Policy Acknowledgement & Release of Liability
Every registrant will be expected to complete an electronic form included in their registration receipt acknowledging that they understand and agree to comply with the policies outlined, and that they thereby release the Worcester Center for Crafts and Worcester State University of any liability. This form must be submitted no less than 48 hours prior to the start of the first class.
To access the form, click
here
or please refer to your emailed registration receipt.
Inclement Weather Policy
For information on the Craft Center's inclement weather cancellation policies, please visit our website's policy page. Students are encouraged to also check our homepage and our Facebook page for status updates and closure announcements.
Questions? Call us at 508.753.8183 X301
Notes:
Please dress for mess and be ready to have fun! Please wear close-toed shoes. Guardians, if your child has not taken a class with us before or if you have not submitted a photo waiver form, please complete the attached document and email your submission to wccregistration@worcester.edu. Thank you!
| | |
| --- | --- |
| Fee: | $200.00 |
| Hours: | 12.00 |
| CEUs: | 12.00 |
25 Sagamore Road Handbuilding
| Date | Day | Time | Location |
| --- | --- | --- | --- |
| 05/27/2021 | Thursday | 4 PM to 6 PM | 25 Sagamore Road Handbuilding |
| 06/03/2021 | Thursday | 4 PM to 6 PM | 25 Sagamore Road Handbuilding |
| 06/10/2021 | Thursday | 4 PM to 6 PM | 25 Sagamore Road Handbuilding |
| 06/17/2021 | Thursday | 4 PM to 6 PM | 25 Sagamore Road Handbuilding |
| 06/24/2021 | Thursday | 4 PM to 6 PM | 25 Sagamore Road Handbuilding |
| 07/01/2021 | Thursday | 4 PM to 6 PM | 25 Sagamore Road Handbuilding |