Introduction to Screen Printing
| | |
| --- | --- |
| Dates: | March 1 - April 5, 2024 |
| Meets: | F from 6:00 PM to 9:00 PM |
| Location: | 25 Sagamore Road Multi-Media |
| Cost: | $290.00 |
There are 5 openings remaining at this time.
Explore the amazing world of screen printing! Screen printing can be used to make art prints,
posters, t-shirts, bags, greeting cards, and so much more! In this course, students will use a
positive screen printing method (screen filler) to learn the basics of screen printing. They will create 2 fun projects with the foundational skills they learn in the course.
The material fee for this course will cover the shared materials for the class. However, students will be asked to purchase additional materials for the course so they can have complete creative freedom with their projects.
Materials to buy before the first class:
- newsprint 12"x18" or larger
- packing tape
- silkscreen **optional (WCC will provide each student with a screen for printing with for the duration of the course. If you would like to buy/bring your own screen you are welcome to but it is not necessary. If you are thinking about buying your own screen and need guidance please email your instructor at bmcglynn@worcester.edu)
Please wait until after the first class to purchase these materials:
- speedball screenprinting ink
- printmaking paper (or a material to print on of your choice)
- containers for ink (can be recycled)
- ruler with straight edge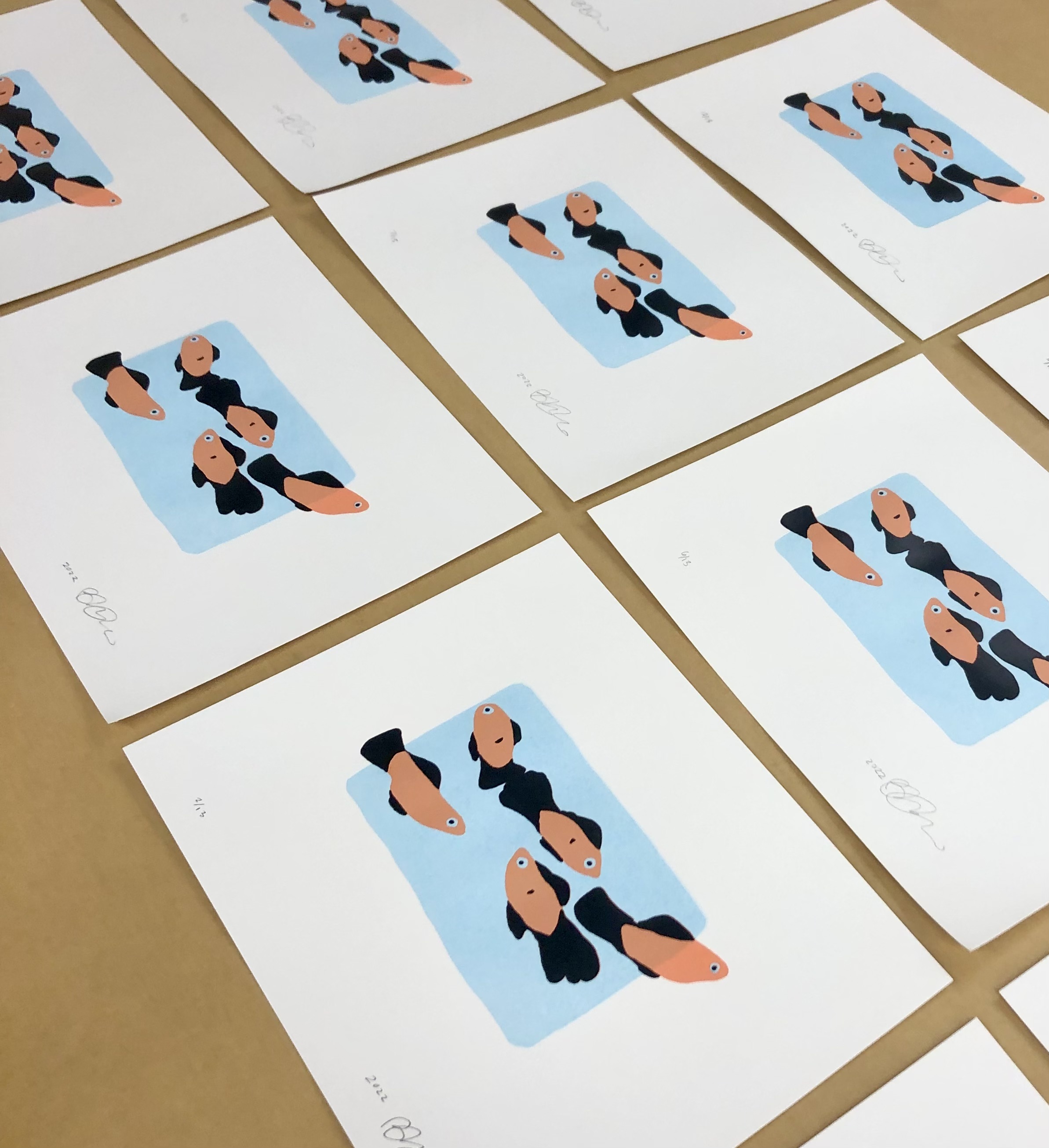 Cancellation Policies


Please read through these policies carefully on our website's policy page. Written notice of cancellations via email (to wccregistration@worcester.edu) is required within specified cancellation windows detailed on our website.




Inclement Weather Policy



For information on the Craft Center's inclement weather cancellation policies, please visit our website's policy page. Students are encouraged to also check our homepage and our Facebook page for status updates and closure announcements.
Worcester Center for Crafts Media Release Policy:
We may occasionally use photos of students in promotional materials. Enrollment in one of our courses is consent to WCC using photos/videos of your class participation and/or art work in future advertising. If you would prefer WCC to not use photos of yourself or your enrolled family member, please let us know by filling out the Photo Media Release Form located on our website, and submitting it to wccregistration@worcester.edu
If there is a photographer in your course/workshop, kindly remind them that you have withheld consent to be photographed. If WCC is using your photo in current marketing and you would prefer it not to be used, please let us know by emailing wccregistration@worcester.edu
Questions? Call us at 508.753.8183 X301
Notes:
Hello Students, We're looking forward to seeing you at the craft center this Thursday for Intro to Screen Print! Some things to note below: -Your instructor will give you a supplies list on the first day of class. -Your first project will be a one-color design of your choice. There will be examples and plenty of time to plan your print, however, its always good to think about what image you would like to do in advance. -The front doors of WCC lock after 5 pm. To access your class please enter through the rear entrance. Warm regards, WCC
Fee Breakdown
| Category | Description | Amount |
| --- | --- | --- |
| Course Fee (Basic) | Student Fee | $ 270.00 |
| Mandatory Fee | Materials Fee | $ 20.00 |
25 Sagamore Road Multi-Media
Bridey McGlynn
Bridey McGlynn is a multi-media artist from Northborough, Massachusetts. She received her BFA in Fine Arts from Syracuse Univeristy. Bridey specializes in oil painting, screen print, and block printing.
| Date | Day | Time | Location |
| --- | --- | --- | --- |
| 03/01/2024 | Friday | 6 PM to 9 PM | 25 Sagamore Road Multi-Media |
| 03/08/2024 | Friday | 6 PM to 9 PM | 25 Sagamore Road Multi-Media |
| 03/15/2024 | Friday | 6 PM to 9 PM | 25 Sagamore Road Multi-Media |
| 03/22/2024 | Friday | 6 PM to 9 PM | 25 Sagamore Road Multi-Media |
| 03/29/2024 | Friday | 6 PM to 9 PM | 25 Sagamore Road Multi-Media |
| 04/05/2024 | Friday | 6 PM to 9 PM | 25 Sagamore Road Multi-Media |