Introduction to Darkroom Photography (no class 3/21 a make up will be scheduled)
| | |
| --- | --- |
| Dates: | February 29 - April 4, 2024 |
| Meets: | Th from 6:30 PM to 9:30 PM |
| Cost: | $250.00 |
There are still openings remaining at this time.
Interested in old school black and white film photography? Well, this is the place to get involved with all
aspects of this interesting process, from loading and operating a film camera, developing the film into
negatives and then turning them into beautiful back and white prints. Learning about composition is
ongoing with critiques at each stage of the process. In addition to learning the process of black & white
film photography, there is the community of fellow film photographers that "develops" around the
darkroom sinks as the more experienced members of the class offer support and comments to the
newer members. All of the darkroom facilities are available at each class.
Please note, registration will close by noon-time the Monday prior to the start of class. Please do not put off registration.
This course takes place on the Worcester State University Campus, in the Comunications Department Photo Studio, LRC Room 128. All students attending classes on the WSU Campus are required to provide proof of COVID-19 vaccination. Questions? Please contact Photography Department Head, Tom O'Malley at
tomalley1@worcester.edu
.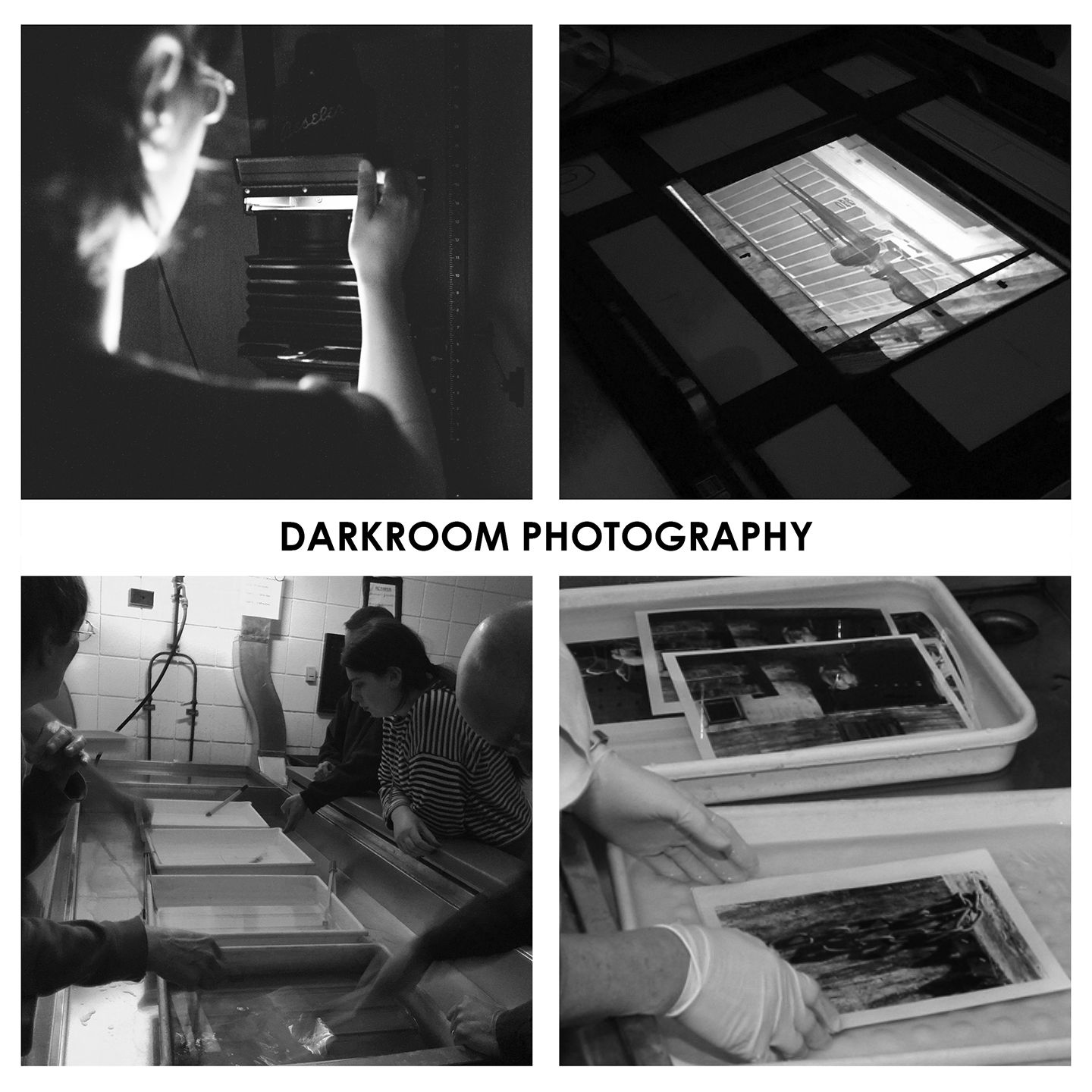 Cancellation Policies
Please read through these policies carefully on our website's policy page. Written notice of cancellations via email (to wccregistration@worcester.edu) is required within specified cancellation windows detailed on our website.
COVID Policies
IMPORTANT COVID Policy UPDATES. Please read carefully:

As of Monday, October 17, 2022, masks will be optional in our studio spaces. Everyone accessing the studio is asked to recognize and accept their role as part of a greater community effort that is required to help maintain the safety of all members by being proactive about health self-assessment, following studio guidelines, and participating fully in the support of sanitization efforts that are required to maintain a healthy work environment. Please be sure to read through the Worcester Center for Crafts' updated COVID policies on our COVID-19 Response Page (
https://www.worcestercraftcenter.org/covid-19-response
).

Inclement Weather Policy
For information on the Craft Center's inclement weather cancellation policies, please visit our website's policy page. Students are encouraged to also check our homepage and our Facebook page for status updates and closure announcements.
Questions? Call us at 508.753.8183 X301


Notes:
This class is held on the Worcester State University Campus, in the LRC Building Rm 128. Students will be given free parking.

Notes on materials: A 35mm camera with two rolls of film is great to start. Most students today use Ilford HP5+ as it is more readily available than Tri-X but that is also a fine film for class. If you know how to use a film camera, you can shoot a roll and bring it to class for processing. A few 35mm negative pages to protect negatives can also be picked up. If you require a loaner camera, please should let us know ahead of time, so the darkroom can have one ready for you on the first class. The paper for making prints is Ilford Multigrade IV RC in 8 x10. A box of 25 sheets is a good start.
| | |
| --- | --- |
| Fee: | $250.00 |
| Hours: | 18.00 |
| CEUs: | 18.00 |
Fee Breakdown
| Category | Description | Amount |
| --- | --- | --- |
| Course Fee (Basic) | Student Fee | $ 235.00 |
| Mandatory Fee | Studio Fee | $ 15.00 |
| Date | Day | Time | Location |
| --- | --- | --- | --- |
| 02/29/2024 | Thursday | 6:30 PM to 9:30 PM | LRC @ WSU - L128 |
| 03/07/2024 | Thursday | 6:30 PM to 9:30 PM | LRC @ WSU - L128 |
| 03/14/2024 | Thursday | 6:30 PM to 9:30 PM | LRC @ WSU - L128 |
| 03/21/2024 | Thursday | 6:30 PM to 9:30 PM | LRC @ WSU - L128 |
| 03/28/2024 | Thursday | 6:30 PM to 9:30 PM | LRC @ WSU - L128 |
| 04/04/2024 | Thursday | 6:30 PM to 9:30 PM | LRC @ WSU - L128 |