Independent Explorations In Clay
| | |
| --- | --- |
| Dates: | March 1 - April 5, 2023 |
| Meets: | W from 10:00 AM to 1:00 PM |
| Location: | 25 Sagamore Road Handbuilding |
| Cost: | $235.00 |
Sorry, we are no longer accepting registrations for this course. Please contact our office to find out if it will be rescheduled, or if alternative classes are available.
Intermediate to advanced level students take advantage of the opportunity to pursue your own ideas in throwing, handbuilding, sculpting, glazing and decorating, while working at a tempo that reflects your creative style and needs. In this self-directed class setting, work with high-fire clays, slips, and glazes while sharpening your creative thinking, problem-solving, and technical skills through one-on-one direction, instructor demonstration, and group discussion. Choose your way of working, set the pace, and be inspired.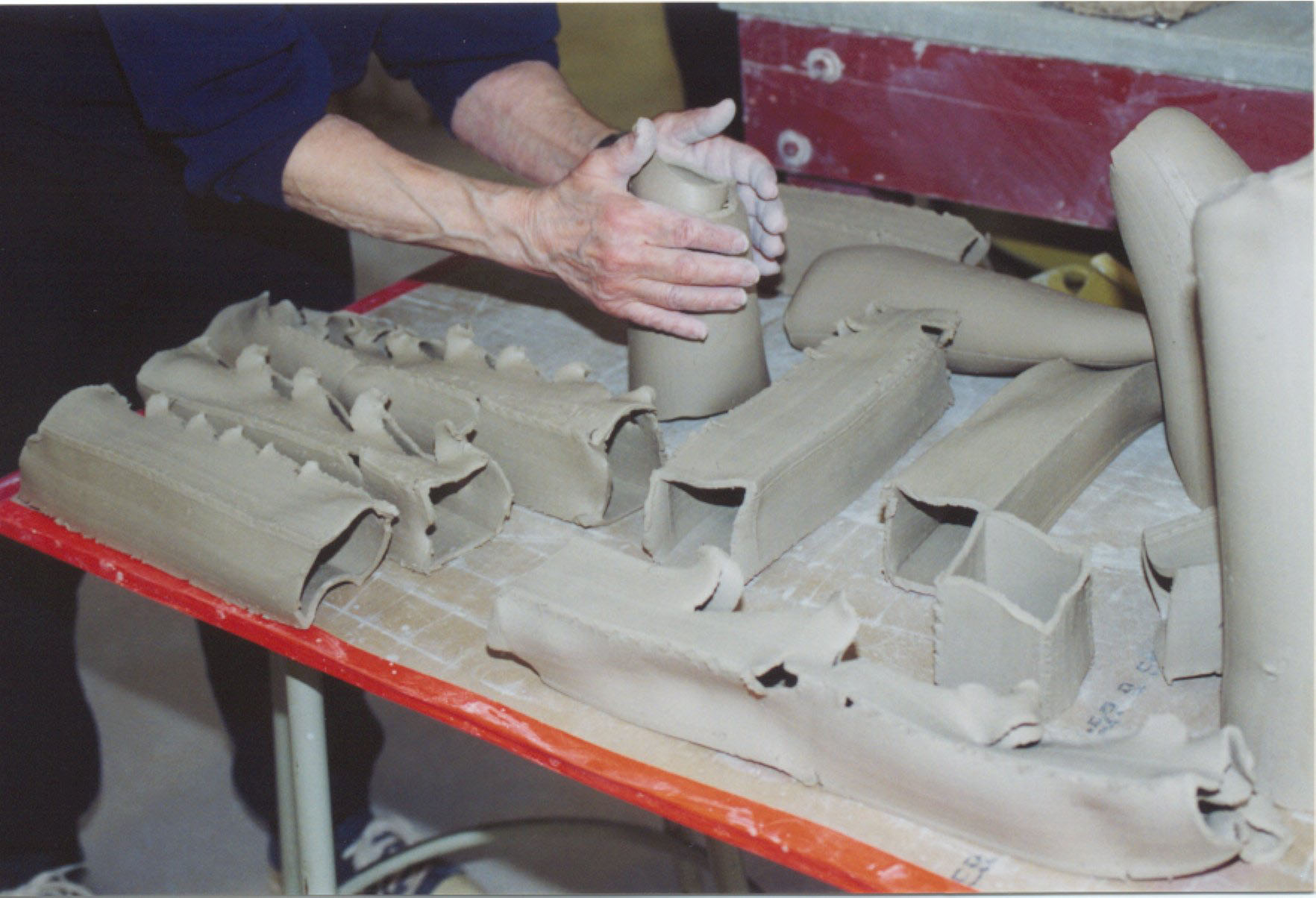 Cancellation Policies
Please read through these policies carefully on our website's policy page. Written notice of cancellations via email (to wccregistration@worcester.edu) is required within specified cancellation windows detailed on our website.
COVID Policies
IMPORTANT COVID Policy UPDATES. Please read carefully:
As of Monday, October 17, 2022, masks will be optional in our studio spaces. Everyone accessing the studio is asked to recognize and accept their role as part of a greater community effort that is required to help maintain the safety of all members by being proactive about health self-assessment, following studio guidelines, and participating fully in the support of sanitization efforts that are required to maintain a healthy work environment. Please be sure to read through the Worcester Center for Crafts' updated COVID policies on our COVID-19 Response Page (
https://www.worcestercraftcenter.org/covid-19-response
).

Inclement Weather Policy
For information on the Craft Center's inclement weather cancellation policies, please visit our website's policy page. Students are encouraged to also check our homepage and our Facebook page for status updates and closure announcements.
Questions? Call us at 508.753.8183 X301


Notes:
Materials and firing fees are in addition to tuition.
| | |
| --- | --- |
| Fee: | $235.00 |
| Hours: | 18.00 |
| CEUs: | 18.00 |
25 Sagamore Road Handbuilding
| Date | Day | Time | Location |
| --- | --- | --- | --- |
| 03/01/2023 | Wednesday | 10 AM to 1 PM | 25 Sagamore Road Handbuilding |
| 03/08/2023 | Wednesday | 10 AM to 1 PM | 25 Sagamore Road Handbuilding |
| 03/15/2023 | Wednesday | 10 AM to 1 PM | 25 Sagamore Road Handbuilding |
| 03/22/2023 | Wednesday | 10 AM to 1 PM | 25 Sagamore Road Handbuilding |
| 03/29/2023 | Wednesday | 10 AM to 1 PM | 25 Sagamore Road Handbuilding |
| 04/05/2023 | Wednesday | 10 AM to 1 PM | 25 Sagamore Road Handbuilding |