Wheel 1.5: The Next Steps
| | |
| --- | --- |
| Dates: | March 3 - April 7, 2023 |
| Meets: | F from 10:00 AM to 1:00 PM |
| Location: | 25 Sagamore Road Wheelthrowing |
| Cost: | $235.00 |
Sorry, we are no longer accepting registrations for this course. Please contact our office to find out if it will be rescheduled, or if alternative classes are available.
Building on the core skills introduced in Wheel I, the Wheel 1.5: The Next Steps strengthens the skills of wheel working while introducing the student to more forms and techniques on the potter's wheel. Decoration and glazing will be explored in greater detail, while the student gains greater confidence and control in their overall pottery making. Recommended for anyone who has taken Wheel 1 two times or more, and great stepping stone on to Wheel II: How to Make Better Pots.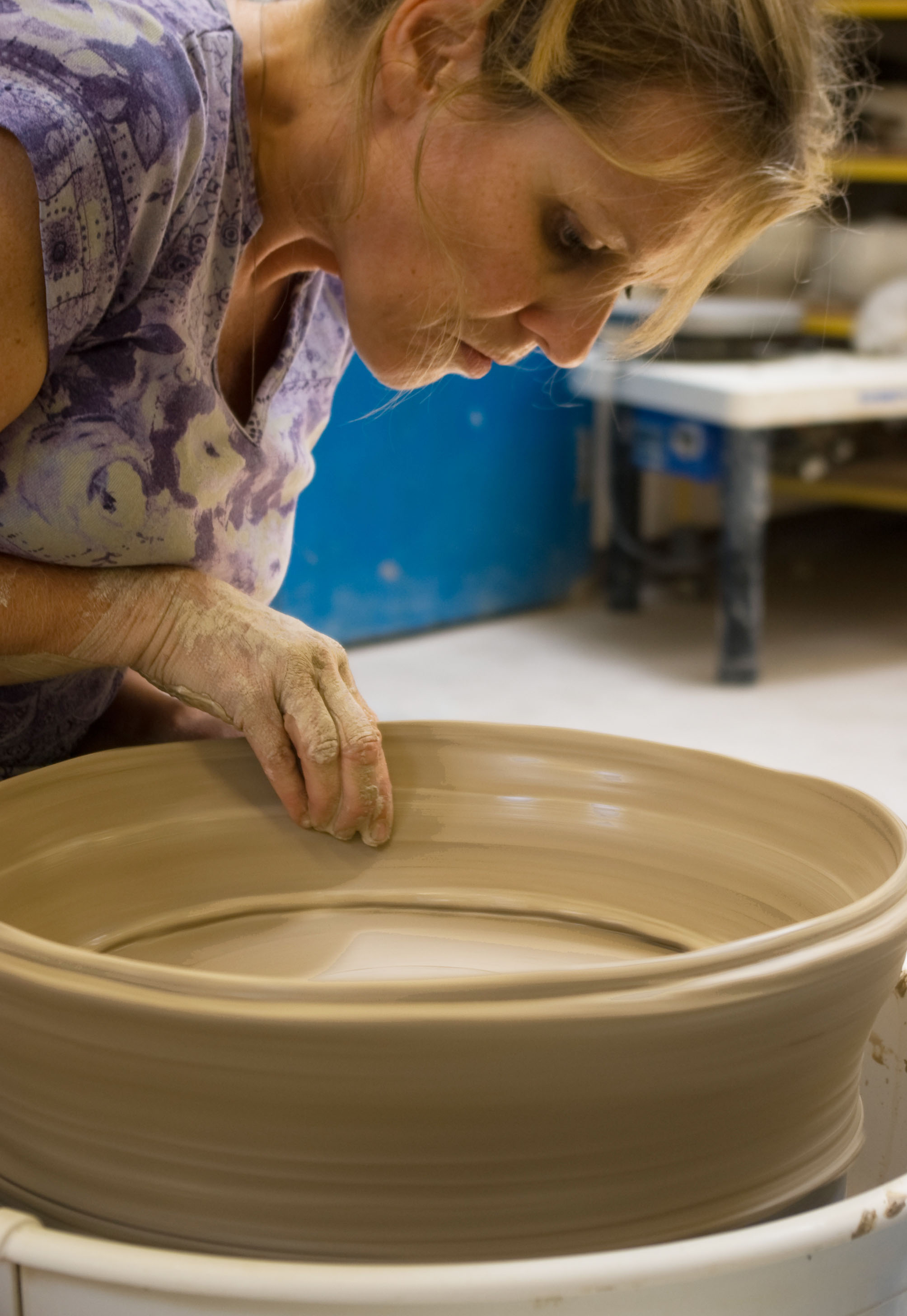 Cancellation Policies
Please read through these policies carefully on our website's policy page. Written notice of cancellations via email (to wccregistration@worcester.edu) is required within specified cancellation windows detailed on our website.
COVID Policies
IMPORTANT COVID Policy UPDATES. Please read carefully:
As of Monday, October 17, 2022, masks will be optional in our studio spaces. Everyone accessing the studio is asked to recognize and accept their role as part of a greater community effort that is required to help maintain the safety of all members by being proactive about health self-assessment, following studio guidelines, and participating fully in the support of sanitization efforts that are required to maintain a healthy work environment. Please be sure to read through the Worcester Center for Crafts' updated COVID policies on our COVID-19 Response Page (
https://www.worcestercraftcenter.org/covid-19-response
).
Inclement Weather Policy
For information on the Craft Center's inclement weather cancellation policies, please visit our website's policy page. Students are encouraged to also check our homepage and our Facebook page for status updates and closure announcements.
Questions? Call us at 508.753.8183 X301


Notes:
A Note to First Time Students: Welcome to the Introduction to the Potter's Wheel class at the Worcester Center for Crafts. Please wear clothes you don't mind getting a little muddy…clay will wash off, but some clays tend to stain light colored fabrics. - Bring and apron or a smock if you want. - Please do not wear open toed shoes. - If you have long hair, please wear a head band, or plan on tying it back when working on the potters wheel. - Please read and follow all studio procedures given to you during the first class. - Clay, glaze and firing cost are included in the price of 25lbs of clay and will cost $40.00 for 25 lbs. This may be paid in cash or by check, bags of clay may be shared. - Bring your pottery tools if you have some, or kits are available for ~$20.00 in the clay studio, or at retailers such as CC Lowel or Michaels. - If you have any old hand towels, bring a couple for drying your hands, as this will help us all be a little greener and not use paper towels. - Have FUN! Thanks and enjoy the class.

If your class is scheduled to occur in the evenings after 5PM or if you arrive on a weekend before 10AM, please enter the facilities through our rear, handicap-accessible Studio Entrance across from the Parking Lot. The front entrance and offices lock at 5PM. As you enter through the Studio Entrance, please take a right if you are looking for the Ceramics Studio. Please take a left if you are looking for the Metals Studio or the Multimedia Studio.
| | |
| --- | --- |
| Fee: | $235.00 |
| Hours: | 18.00 |
| CEUs: | 18.00 |
25 Sagamore Road Wheelthrowing
Cali Almy
Cali Almy
Artist Statement:
After years of teaching art in Providence, RI I decided to recommit to my own artistic practice in clay, and I am currently in my second year as an Artist in Residence at the Worcester Center for Crafts. Like many artists my work is inspired by nature. Time walking in the woods, along the shore, or through the marsh provide me time and space for growth and insight. I am especially drawn to the patterns, colors, forms and contrasts in the landscape. My collection of work is an homage to place and my deep connection and love of being with nature. All my pieces are wheel thrown, hand decorated and glazed, and whether you hold a piece in your hand or see one on a shelf, meant to share that love of place.
BIO:
Cali holds a BA in Studio Art from the University of Vermont and an MFA from UMass, Amherst. She has been teaching in high school and community art spaces for over 2 decades, and most recently completed a first year as an Artist in Residence at the Worcester Center for Crafts. She has exhibited her ceramics at a variety of arts festivals and galleries and her work has been collected around the world. She has also worked in and supported a number of arts, educational, and social justice organizations over the years and brings a lens of community and connection to her work.
Online Work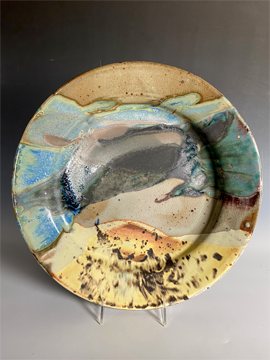 | Date | Day | Time | Location |
| --- | --- | --- | --- |
| 03/03/2023 | Friday | 10 AM to 1 PM | 25 Sagamore Road Wheelthrowing |
| 03/10/2023 | Friday | 10 AM to 1 PM | 25 Sagamore Road Wheelthrowing |
| 03/17/2023 | Friday | 10 AM to 1 PM | 25 Sagamore Road Wheelthrowing |
| 03/24/2023 | Friday | 10 AM to 1 PM | 25 Sagamore Road Wheelthrowing |
| 03/31/2023 | Friday | 10 AM to 1 PM | 25 Sagamore Road Wheelthrowing |
| 04/07/2023 | Friday | 10 AM to 1 PM | 25 Sagamore Road Wheelthrowing |