Sound Meditation Series
Dates: September 21 - October 19, 2022
Meets: W from 6:00 PM to 7:00 PM
Location: 25 Sagamore Road Main Lobby
Student Fee: $80.00
Enjoy the pure sweet tones of crystal singing bowls and be swept away by the shimmering harmonics of
gongs during this sound meditation series. Each session we will learn a simple self-care practice to align
our nervous system with wholeness and balance. We will then use guided imagery combined with a
sound journey to travel deeper into the subconscious to cultivate neural pathways toward peace, joy
and relaxation.
Bring floor props; blanket, pillow, yoga mat. Arrive early to settle. Doors close promptly at the start of
class.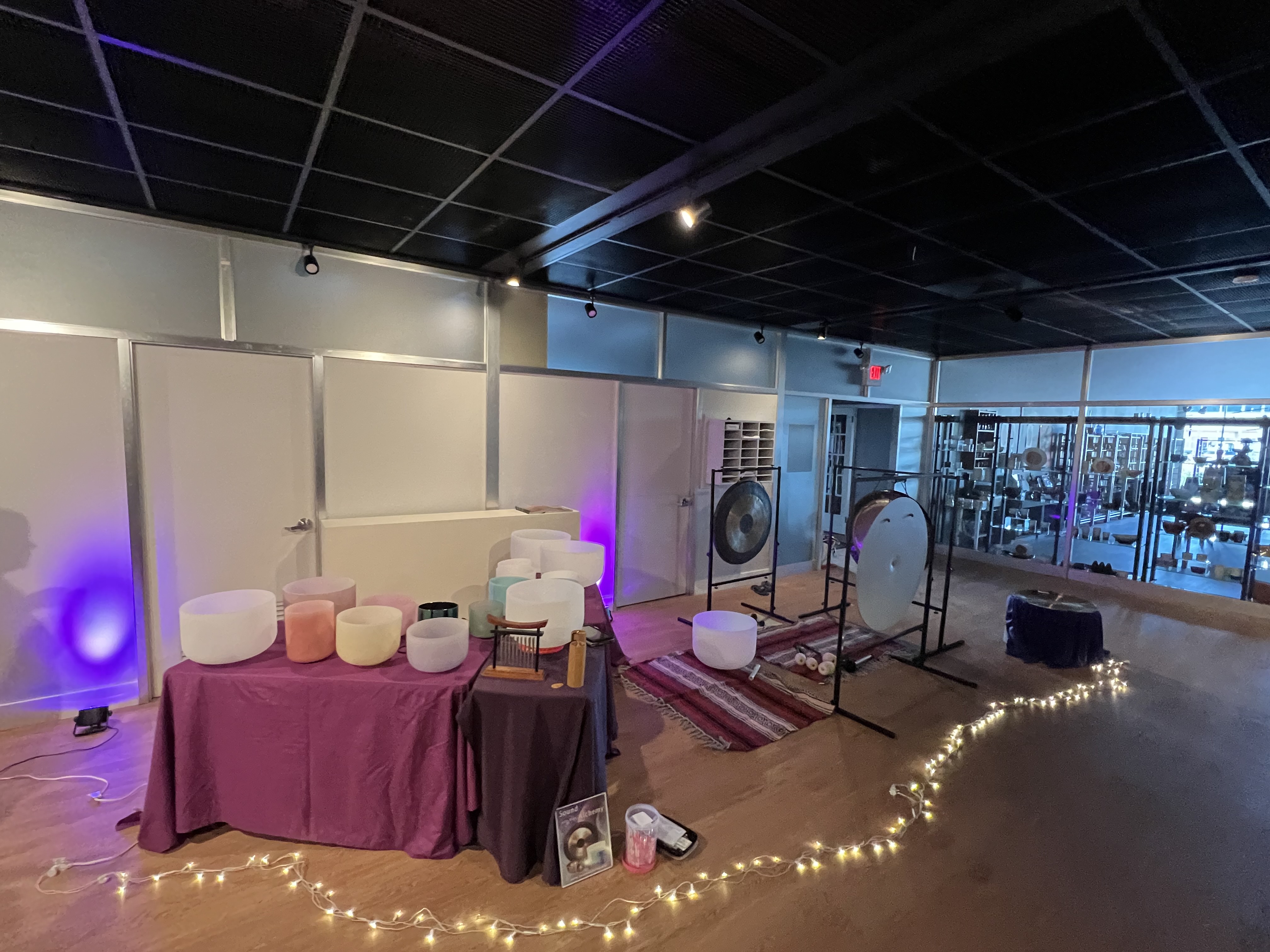 Cancellation Policies
Please read through these policies carefully on our website's policy page. Written notice of cancellations via email (to wccregistration@worcester.edu) is required within specified cancellation windows detailed on our website.
COVID Policies

IMPORTANT COVID Policy UPDATES. Please read carefully:
As of Monday, October 17, 2022, masks will be optional in our studio spaces. Everyone accessing the studio is asked to recognize and accept their role as part of a greater community effort that is required to help maintain the safety of all members by being proactive about health self-assessment, following studio guidelines, and participating fully in the support of sanitization efforts that are required to maintain a healthy work environment. Please be sure to read through the Worcester Center for Crafts' updated COVID policies on our COVID-19 Response Page (
https://www.worcestercraftcenter.org/covid-19-response
).

Inclement Weather Policy
For information on the Craft Center's inclement weather cancellation policies, please visit our website's policy page. Students are encouraged to also check our homepage and our Facebook page for status updates and closure announcements.
Questions? Call us at 508.753.8183 X301


25 Sagamore Road Main Lobby
MIKE VECCHI
Michael Vecchi is a registered yoga teacher (RYT500) with Yoga Alliance, classical and traditional Raja
Yoga, advanced yoga teacher training 500-hour certification, influences of Anusara, Kripalu, Iyengar
Style, and Insight Meditation, completed level II gong training
NINA VECCHI
Certificated Sound Healing Therapist (400 hour certification), Kundalini Yoga Teacher, Therapeutic
Music, CMP, Reiki II, Level IV VSM (vibrational sound massage)
Acoutinics Level 3
| Date | Day | Time | Location |
| --- | --- | --- | --- |
| 09/21/2022 | Wednesday | 6 PM to 7 PM | 25 Sagamore Road Main Lobby |
| 09/28/2022 | Wednesday | 6 PM to 7 PM | 25 Sagamore Road Main Lobby |