Fiber & Paper Series: SOS! Save Our Sweaters
Dates: November 11, 2021
Meets: Th from 6:00 PM to 8:00 PM
Location: Carol & James Donnelly Library
Student Fee: $110.00
Ready to keep it cozy? Save your favorite sweaters from ending up in the donate pile this year as we explore methods of care and repair and visible mending fun. You'll bring these friends back to life by removing unsightly pills with a DIY sweater comb and experience the magic of needle felting for hole repair and embellishment. Great for shawls and blankets too. Thrift lovers will especially enjoy learning how to transform those affordable quality finds into pieces worth cherishing. Bring along a younger family member to partake at no additional charge - let's get the next generation excited about sustainable clothing care!
Bring a few items from your closet or family room that you are happy to experiment with. Woolens and cashmere work best, however, it may be possible to explore these methods on other natural and synthetic fibers.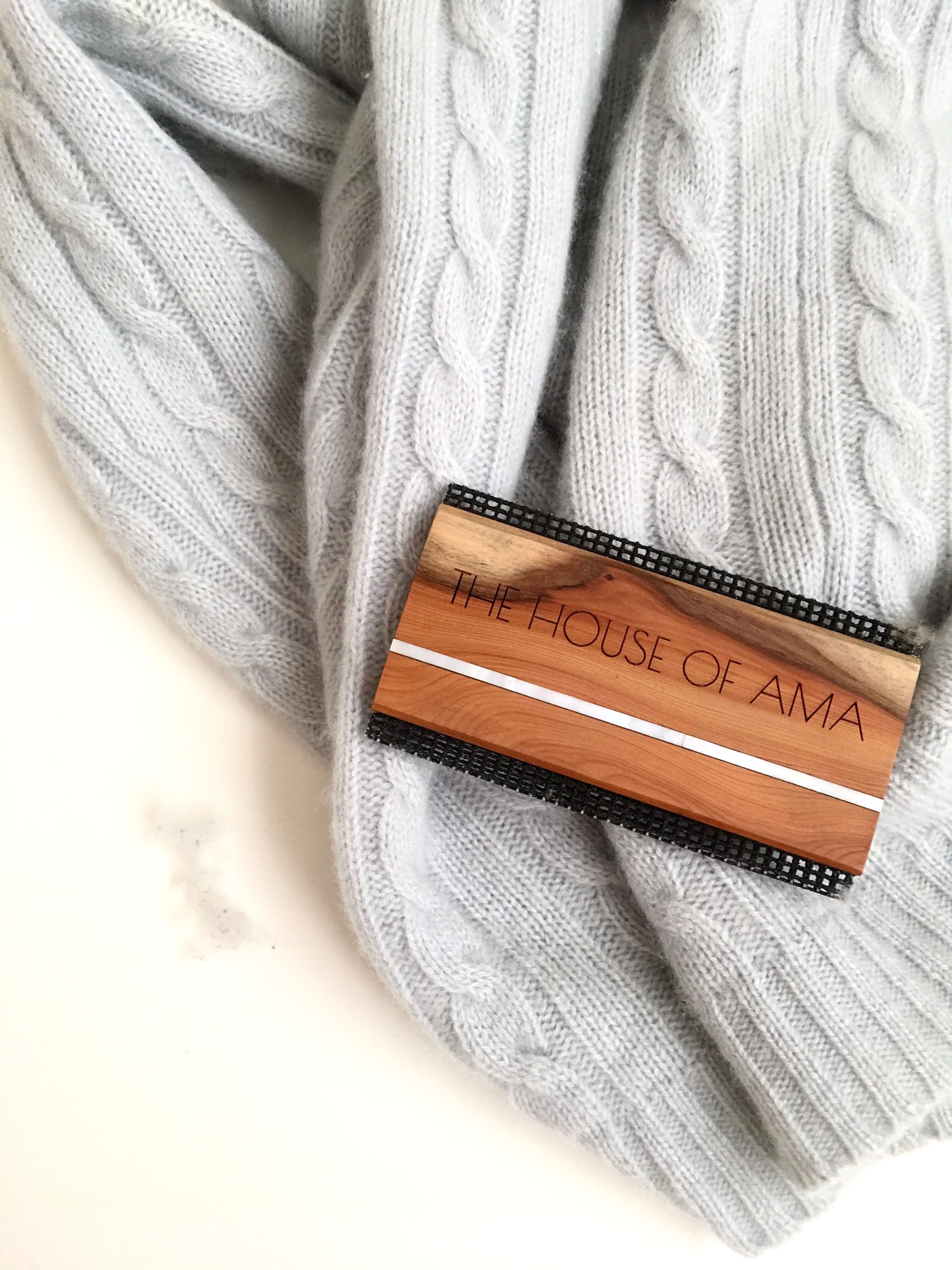 Cancellation Policies
Please read through these policies carefully on our website's policy page. Written notice of cancellations via email (to wccregistration@worcester.edu) is required within specified cancellation windows detailed on our website.
COVID Policies
All registrants are asked to review the Craft Center's COVID-19 Response page for guidance on the safety policies we are asking all students to abide by in our combined efforts to maintain a healthy work environment. Mask wearing continues to be required of all visitors and students in all studios to keep everyone safe regardless of vaccination status. Please review this information on here.
Craft Center COVID Policy Acknowledgement
Every registrant will be expected to complete an electronic form included in their registration receipt acknowledging that they understand and agree to comply with the policies outlined. This form must be submitted no less than 48 hours prior to the start of the first class. If you have submitted this form for a prior registration, you do not need to submit another one.
To access the form, click here or please refer to your emailed registration receipt.

Inclement Weather Policy
For information on the Craft Center's inclement weather cancellation policies, please visit our website's policy page. Students are encouraged to also check our homepage and our Facebook page for status updates and closure announcements.
Questions? Call us at 508.753.8183 X301


Carol & James Donnelly Library