Youth Summer Program Week 1 Afternoon Class: Mixed Media (Ages 11-13)
Dates: June 26-30, 2023
Meets: M, Tu, W, Th and F from 12:25 PM to 3:00 PM
Location: 25 Sagamore Road Multi-Media
Student Fee: $225.00
Youth Summer Program Week 1 Afternoon Class: Mixed Media (Ages 11-13)


Theme of the Week: Art Made From Recycled Materials


Re-use, Re-imagine Sculpture

Students will transform trash to treasure by creating original artwork with recycled and repurposed materials. Using sustainable sources, the students will give a second life to their old stuff: packaging, toys, household and broken bits, plastic, fabric, paper, junk drawer items. They should bring what inspires them and look through the cache of repurposed materials on hand. They will be instructed on options for putting it all together, the only limitation is their imagination.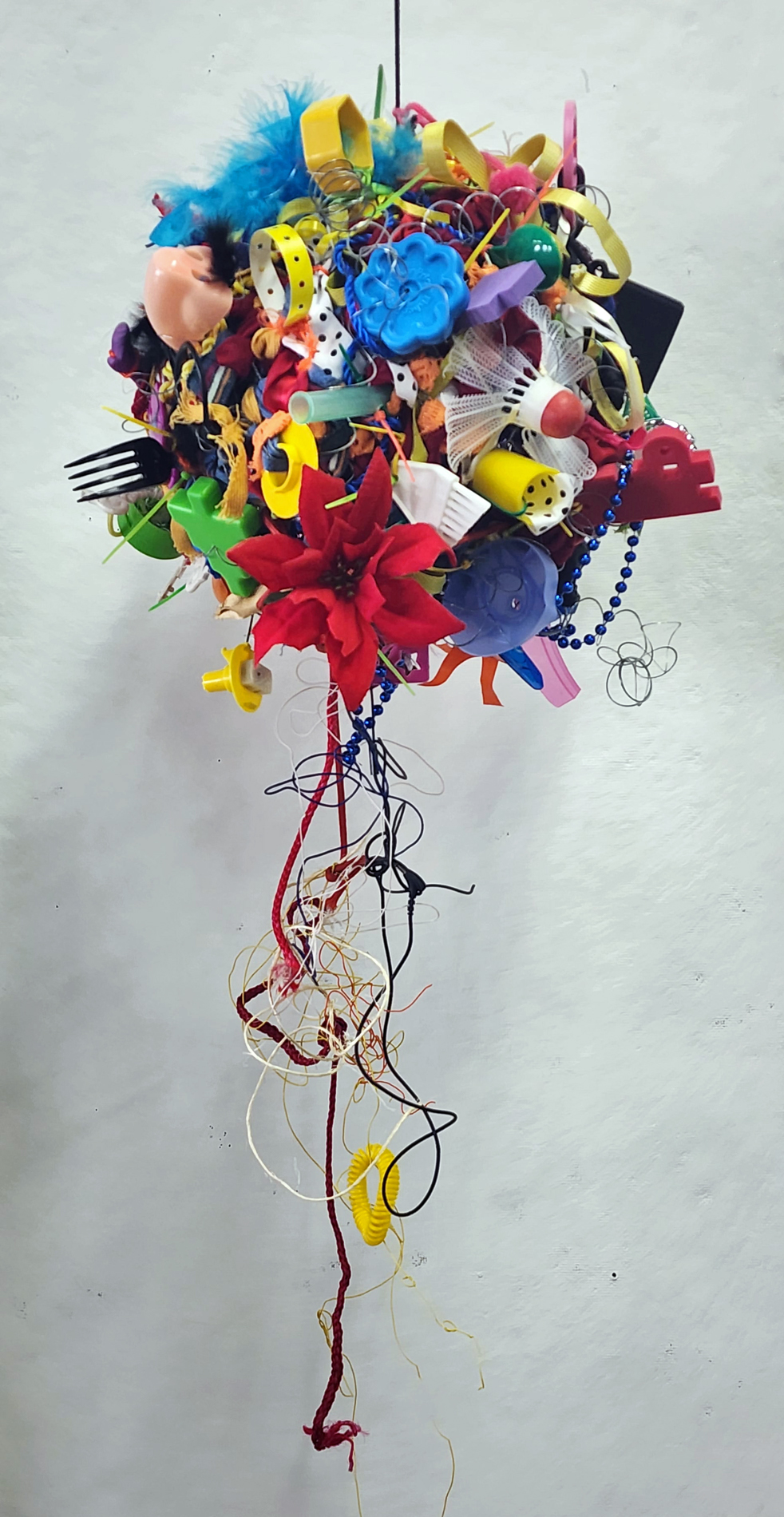 Cancellation Policies
Please read through these policies carefully on our website's policy page. Written notice of cancellations via email (to wccregistration@worcester.edu) is required within specified cancellation windows detailed on our website.
COVID Policies

IMPORTANT COVID Policy UPDATES. Please read carefully:
As of Monday, October 17, 2022, masks will be optional in our studio spaces. Everyone accessing the studio is asked to recognize and accept their role as part of a greater community effort that is required to help maintain the safety of all members by being proactive about health self-assessment, following studio guidelines, and participating fully in the support of sanitization efforts that are required to maintain a healthy work environment. Please be sure to read through the Worcester Center for Crafts' updated COVID policies on our COVID-19 Response Page (
https://www.worcestercraftcenter.org/covid-19-response
).

Inclement Weather Policy
For information on the Craft Center's inclement weather cancellation policies, please visit our website's policy page. Students are encouraged to also check our homepage and our Facebook page for status updates and closure announcements.
25 Sagamore Road Multi-Media
Lisa Barthelson
https://www.lisabarthelson.com
| Date | Day | Time | Location |
| --- | --- | --- | --- |
| 06/26/2023 | Monday | 12:25 PM to 3 PM | 25 Sagamore Road Multi-Media |
| 06/27/2023 | Tuesday | 12:25 PM to 3 PM | 25 Sagamore Road Multi-Media |
| 06/28/2023 | Wednesday | 12:25 PM to 3 PM | 25 Sagamore Road Multi-Media |
| 06/29/2023 | Thursday | 12:25 PM to 3 PM | 25 Sagamore Road Multi-Media |
| 06/30/2023 | Friday | 12:25 PM to 3 PM | 25 Sagamore Road Multi-Media |