Flame Worked Candle Sticks
Dates:

February 5, 2021  Check for other dates

Meets:

F from 6:30 PM to 9:30 PM, 1 session

Hours:

3.00

CEUS:

3.00

Location:

Instructor:

Fee:

$80  Fee Breakdown

Notes:

Avoid wearing man made fibers and bring a bottle of water with you to class. All glass classes take place at the Worcester Center for Crafts' New Street Glass Studio, 35B New Street, Worcester, MA 01605.

WINTER Note: When entering the parking lot at New Street, please stay right and circle around the wooded area the long way round to locate the parking lot in front of the Glass Studio. At this time, the left fork may be roped off due to hazardous conditions (flooding and subsequent freezing) .

Final pieces will need time to be annealed and cool before students can pick them up at the Glass Studio. To adhere to social distancing and cleaning protocols put in place for student and staff safety, we are not permitting drop-in pick-ups. All student pick-ups must be scheduled ahead of time with the Glass Studio Department Head, Gale Scott, via email at gscott@worcester.edu.
There are 5 openings remaining at this time.
Course Description
Make your own flame-worked candlesticks using hollow tubing. Simple to detailed designs will be discussed and you will have the opportunity to experiment with your own designs.
Fee Breakdown:
Student FeeL $60.00
Materials Fee: $20.00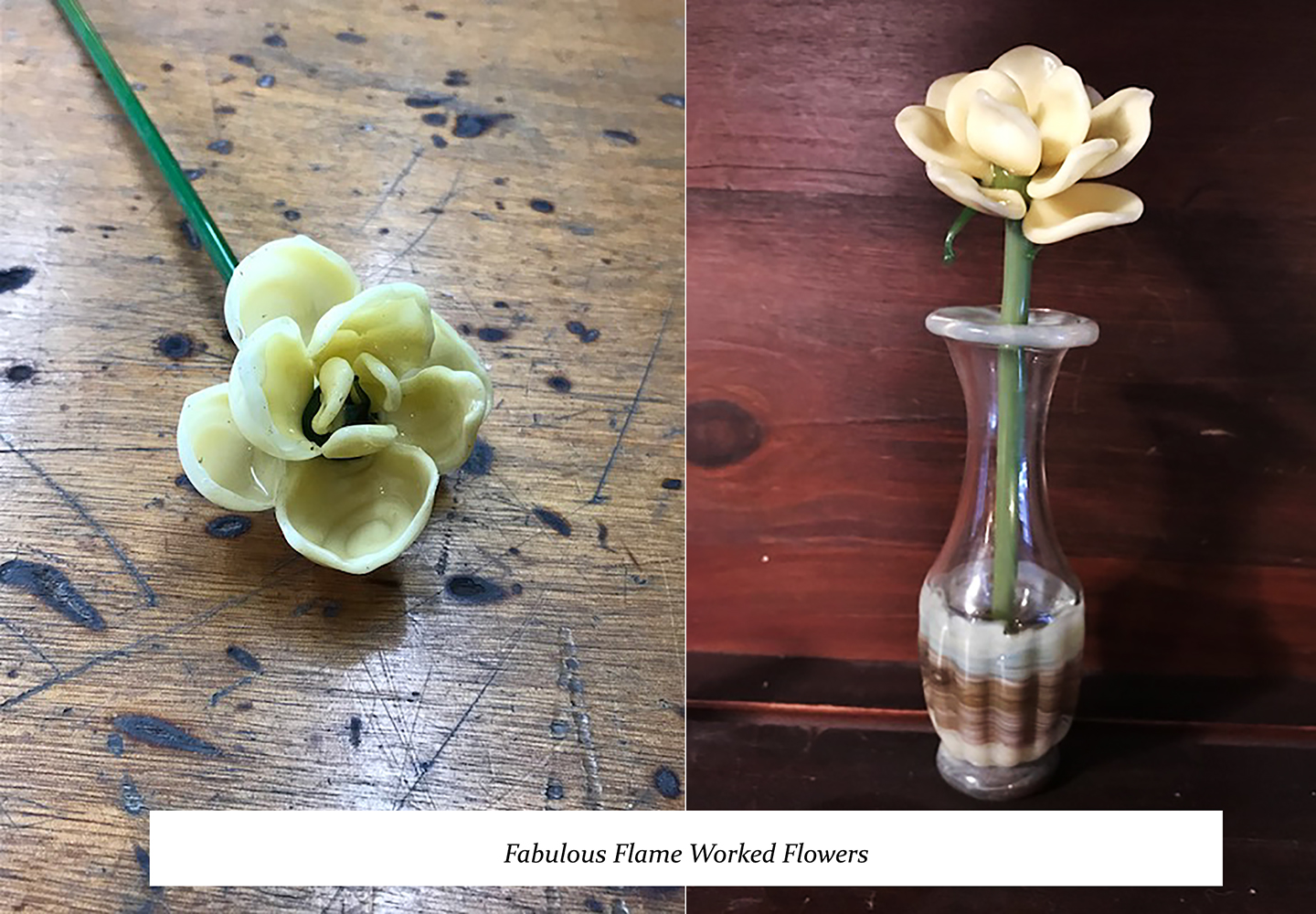 Re-Opening Guides for Students
All registrants are asked to review the Craft Center's COVID-19 Response page for guidance on the measures we are taking to re-open our studios safely and the policies we are asking all students to abide by in our combined efforts to maintain a healthy work environment. Please review this information on
here
.
Cancellation Policies
Effective August 1, 2020, the Craft Center will have updated policies regarding Refunds and Cancellations for Adult and Youth In-Studio Course, Adult & Youth Online Courses, and for Cancellations due to illness as it pertains to all programming schedule for Fall 2020 onwards. Please read through these policies carefully on our website's policy page.
Craft Center Re-Opening Policy Acknowledgement & Release of Liability
Every registrant will be expected to complete an electronic form included in their registration receipt acknowledging that they understand and agree to comply with the policies outlined, and that they thereby release the Worcester Center for Crafts and Worcester State University of any liability. This form must be submitted no less than 48 hours prior to the start of the first class.
To access the form, click
here
or please refer to your emailed registration receipt.
Inclement Weather Policy
For information on the Craft Center's inclement weather cancellation policies, please visit our website's policy page. Students are encouraged to also check our homepage and our Facebook page for status updates and closure announcements.
Questions? Call us at 508.753.8183 X301
Session Calendar