Salt Water Etched Rings and Bangles
Dates:

June 22, 2019  Check for other dates

Meets:

Sa from 10:30 AM to 4:30 PM, 1 session

Hours:

6.00

CEUS:

6.00

Location:

Instructor:

Fee:

$125  Fee Breakdown

Notes:

For safety reasons we ask everyone to comply with the dress code policy in the Metals Department: Closed-toe footwear (no high heels), pants/shorts must go below the knee, long hair must be pulled back from the face and secured.
There are still openings remaining at this time.
Course Description
Learn to etch patterns and designs into copper and brass sheet to create customized pieces of copper and brass that can be fabricated into wide ring bands, cuff bracelets or decorative embellishments. You'll have the opportunity to sweat-solder pieces together to create wearable mixed-metal pieces! Students will also learn how to recreate the etching set-up, care and clean-up for home use. This workshop is perfect for beginners and beyond.
Fee Breakdown
Student Fee: $95.00
Materials Fee: $25.00
Studio Fee: $5.00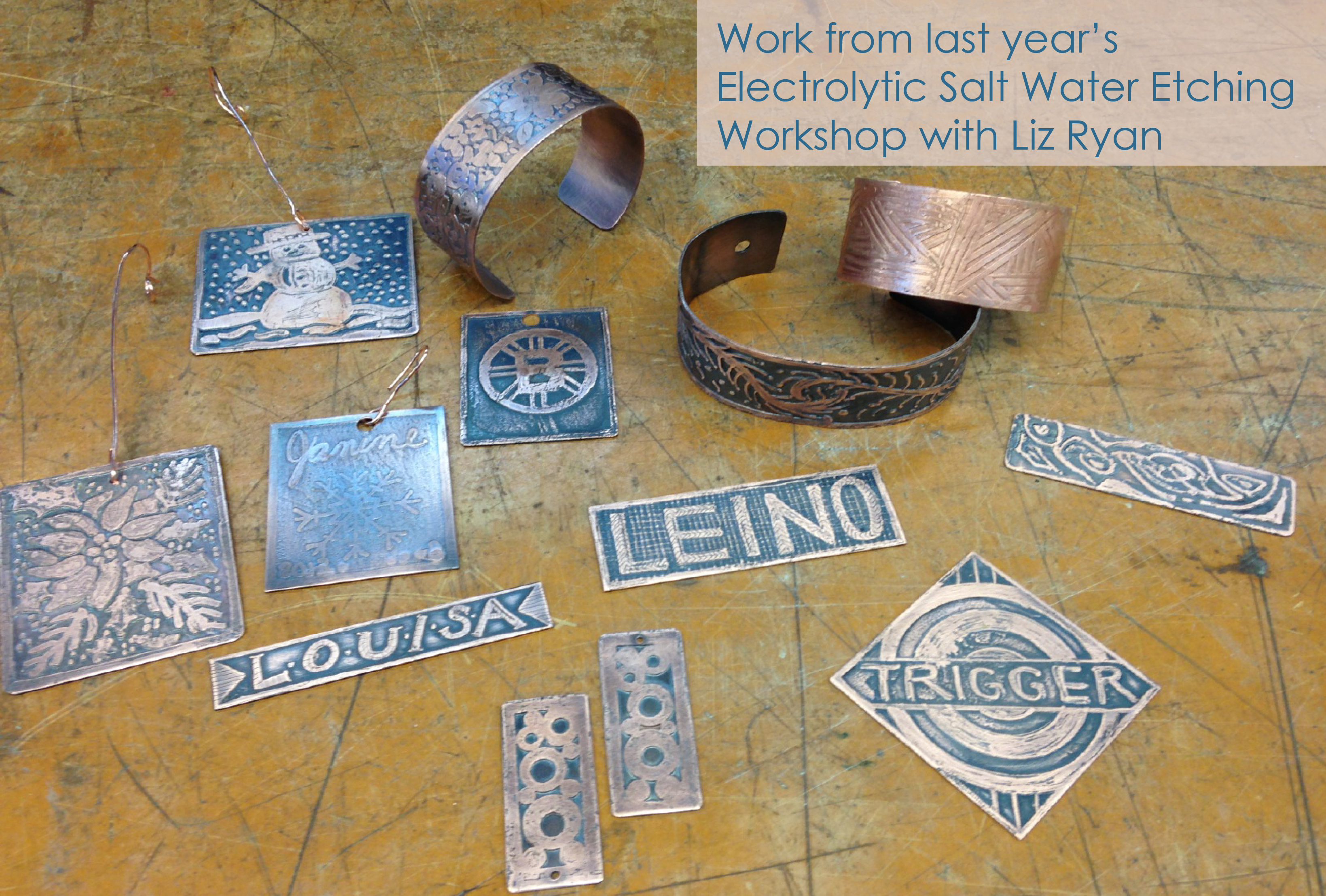 Refund Policy
A refund is given upon request in writing at least two business days prior to first class meeting. No refunds or credits are given for student absences.
When course or workshop is cancelled by the WCC, a full refund will be issued. Email wccregistration@worcester.
Session Calendar