Teen Glassblowing Intensive
Dates:

April 16-19, 2019  Check for other dates

Meets:

Tu, W, Th and F from 12:30 PM to 3:00 PM, 4 sessions

Location:

Instructor:

Fee:

$175  

Notes:

Avoid wearing man made fibers (a cotton shirt and jeans will work just fine!) and bring a bottle of water with you to class. Please wear closed-toe shoes. All glass classes take place at the Worcester Center for Crafts' New Street Glass Studio, 35B New Street, Worcester, MA 01605. Google Map Link: https://goo.gl/maps/8WcfwXofkdn
Sorry, we are no longer accepting registrations for this course. Please contact our office to find out if it will be rescheduled, or if alternative classes are available.
Course Description
Learn the fundamentals of working with hot glass in this fun and challenging class. The instructor and assistant will walk students through the process of creating anything from glass paperweights and flowers in the Hot Shop. In the Flame Shop, create beads, pendants, and small sculptures. This course requires that teens work together to solve problems and help one another in the studio. Bring your creative ideas and have a blast working with glass and discovering your abilities. All materials are included.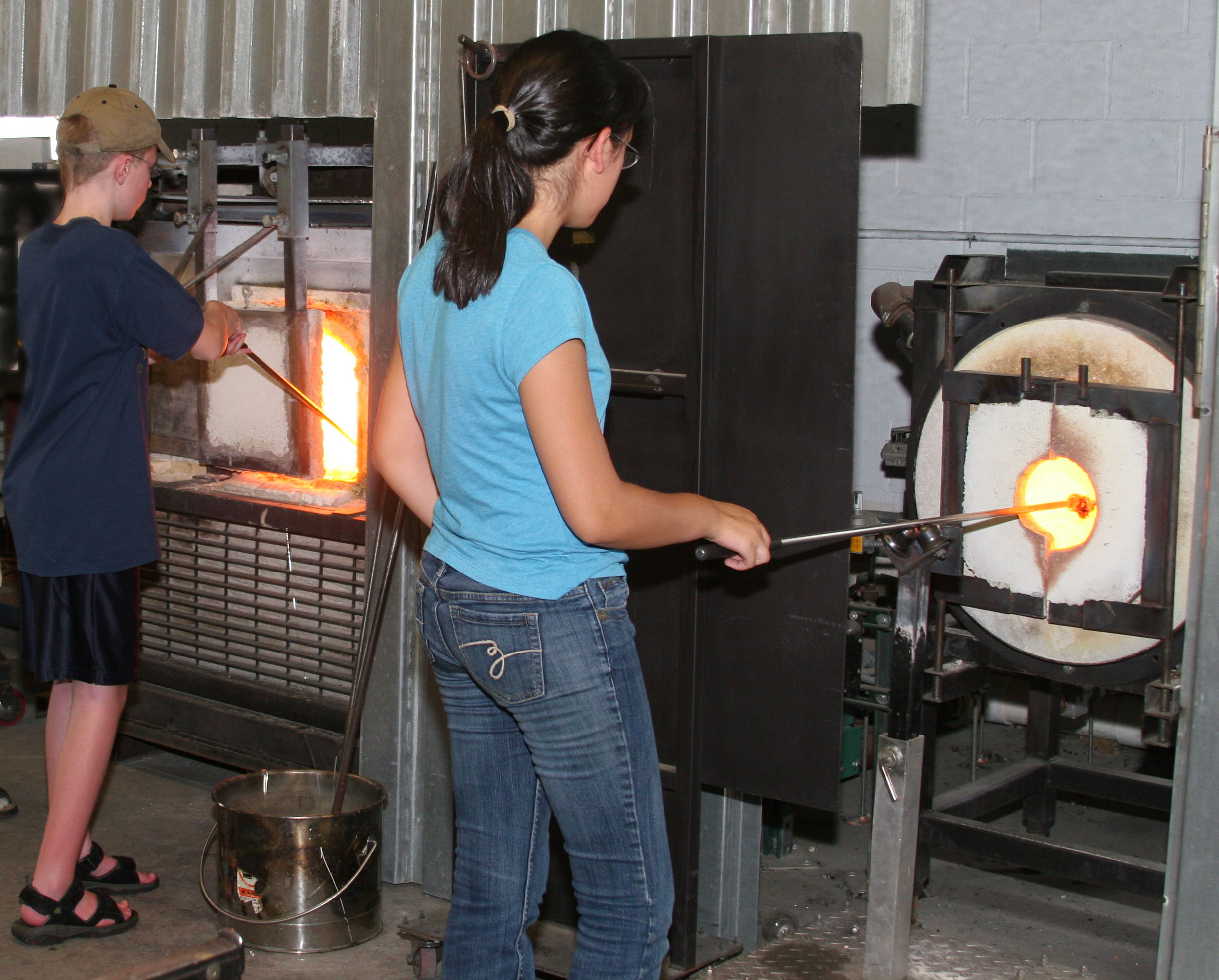 Refund Policy
A refund is given upon request in writing at least two business days prior to first class meeting. No refunds or credits are given for student absences.
When course or workshop is cancelled by the WCC, a full refund will be issued. Email wccregistration@worcester.
Questions? Call us at 508.753.8183 X301
Session Calendar