The Origin of Linen, Cashmere, and Silk
Dates:

February 29, 2020  Check for other dates

Meets:

Sa from 2:00 PM to 4:00 PM, 1 session

Hours:

2.00

CEUS:

2.00

Location:

Instructor:

Fee:

$50  

Workshops:
There are still openings remaining at this time.
Course Description
Have you ever had the pleasure of working with or simply wearing an exquisite natural fabric, such as buttery smooth silk charmeuse, or a crisp linen weave, and wondered how this incredible product of nature came to be in your hands, let alone the hands of humans for thousands of years? Join Reed McLaren, the "Garment Goddess", as we explore the origin and discuss the characteristics of three ancient textiles: linen, cashmere and silk, and how to care for them in our modern day world. Open to all levels!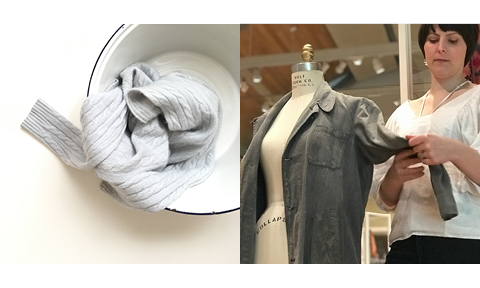 Refund Policy
A refund is given upon request in writing at least two business days prior to first class meeting. No refunds or credits are given for student absences.
When course or workshop is cancelled by the WCC, a full refund will be issued. Email wccregistration@worcester.edu
The Worcester Center for Crafts generally follows the Worcester State University inclement weather policy relative to building closing and class cancellations, however there are times that evening classes, and weekend workshops differ from the Worcester State University weather policies. Click here for cancelations The Worcester Center for Crafts schedules make-up classes when possible for sequential classes.
Questions? Call us at 508.753.8183 X301
Session Calendar