Long Form Improv Comedy Performance
Dates:

September 10 - October 15, 2019  Check for other dates

Meets:

Tu from 7:00 PM to 10:00 PM, 6 sessions

Hours:

18.00

CEUS:

18.00

Location:

Instructor:

Fee:

$225  
There are still openings remaining at this time.
Course Description
Open to adults of all experience levels, from beginner to advanced. Learn skills and techniques to effortlessly perform unscripted, made-up-on-the-spot material -- often resulting in hilarity. John McKenna has studied and performed improv comedy for over twelve years and has taught it for more than eight. This class will give special attention to scene work and character-driven scenes.
A little background on improv:
Short form improv uses lots of games in performance. A long-form show is a bit different. Typically, in a long form show, the actors will get a suggestion from the audience, possibly a word or a location, and then the actors will perform a series of scenes, sometimes interconnected by theme or by characters. A typical long-form set will run between 20 and 40 minutes.
Here's a Wikipedia link for more information about improv in general: https://en.m.wikipedia.org/wiki/Improvisational_theatre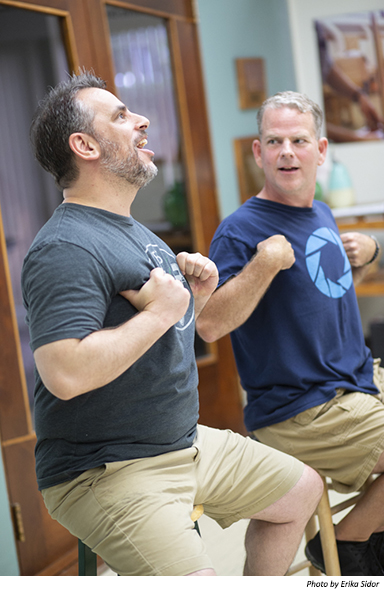 Refund Policy
A refund is given upon request in writing at least two business days prior to first class meeting. No refunds or credits are given for student absences.
When course or workshop is cancelled by the WCC, a full refund will be issued. Email wccregistration@worcester.edu
The Worcester Center for Crafts generally follows the Worcester State University inclement weather policy relative to building closing and class cancellations, however there are times that evening classes, and weekend workshops differ from the Worcester State University weather policies. Click here for cancelations The Worcester Center for Crafts schedules make-up classes when possible for sequential classes.
Questions? Call us at 508.753.8183 X301
Session Calendar