Make Your Own Pumpkin Beer Stein
Dates:

October 11, 2019  Check for other dates

Meets:

F from 6:30 PM to 9:30 PM, 1 session

Hours:

3.00

CEUS:

3.00

Location:

Instructor:

Fee:

$90  Fee Breakdown

Notes:

Avoid wearing man made fibers and bring a bottle of water with you to class. All glass classes take place at the Worcester Center for Crafts' New Street Glass Studio, 35B New Street, Worcester, MA 01605. Final pieces will need time to cool and will generally be ready for student pick-up at the Glass Studio starting the Monday or Tuesday following your workshop. General open hours at the studio are Monday through Friday, 10-6PM, though it is recommended that students call the studio directly at 508-757-1424 to confirm open hours for pick-up prior to visiting.
Sorry, we are no longer accepting registrations for this course. Please contact our office to find out if it will be rescheduled, or if alternative classes are available.
Course Description
Get a taste of the ancient art of glassblowing in this fun one night. In one evening, you will learn about the history and process behind creating beautiful blown glass creations at the New Street Glass Studio. After learning the safety and studio etiquette rules, students will watch a brief demonstration of this 2000-year-old art before diving in and making their very own Pumpkin Beer Stein from glass gathered out of a 2100-degree furnace. Learn the steps from gathering and adding color, to blowing the pumpkin shaped bubble, and adding a stem-like handle. No experience is necessary and all materials are included.
Fee Breakdown:
Student Fee: $85
Materials Fee: $5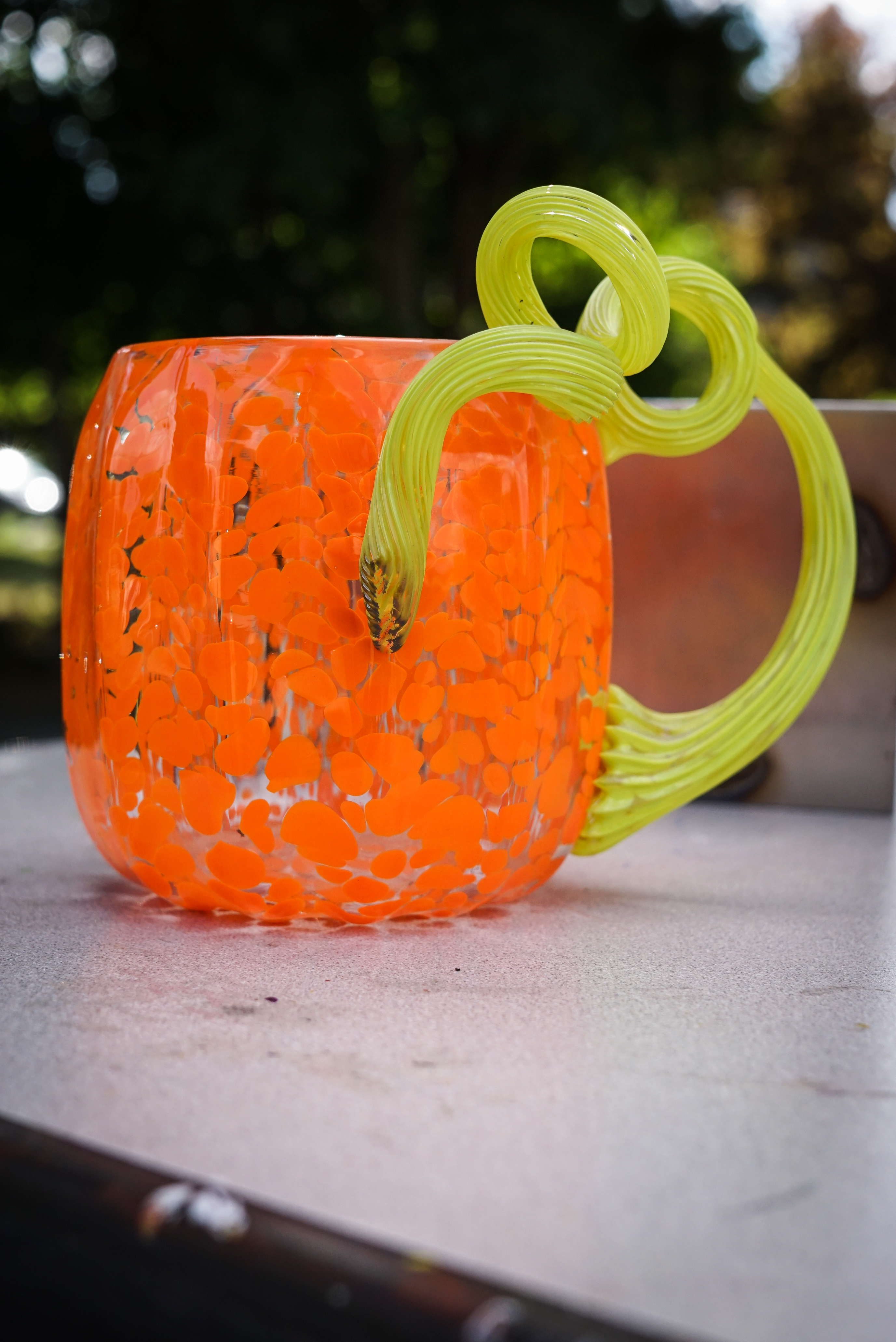 Session Calendar