Glassblowing II
Dates:

September 12 - October 17, 2019  Check for other dates

Meets:

Th from 6:30 PM to 9:30 PM, 6 sessions

Hours:

18.00

CEUS:

18.00

Location:

Instructor:

Fee:

$450  

Notes:

Avoid wearing man made fibers and bring a notebook and a bottle of water with you to class.

All glass classes take place at the Worcester Center for Crafts' New Street Glass Studio, 35B New Street, Worcester, MA 01605
Sorry, we are no longer accepting registrations for this course. Please contact our office to find out if it will be rescheduled, or if alternative classes are available.
Course Description
Now that you have learned the basics of working with hot glass, this intensive intermediate class will help you gain a better understanding of the glassblowing process. We will work to build knowledge and skill through demonstrations, drills, and open practice time. This class will focus on using teamwork in the studio to make more complicated and better-refined work. You will continue to develop your abilities in the Hot Shop and work toward personalizing the objects that you make. Explore historical and contemporary shapes as well as simple decorative motifs. Students must have taken at least one beginner glassblowing class or receive permission from Gale Scott, Glass Studio Department Head. All materials are included.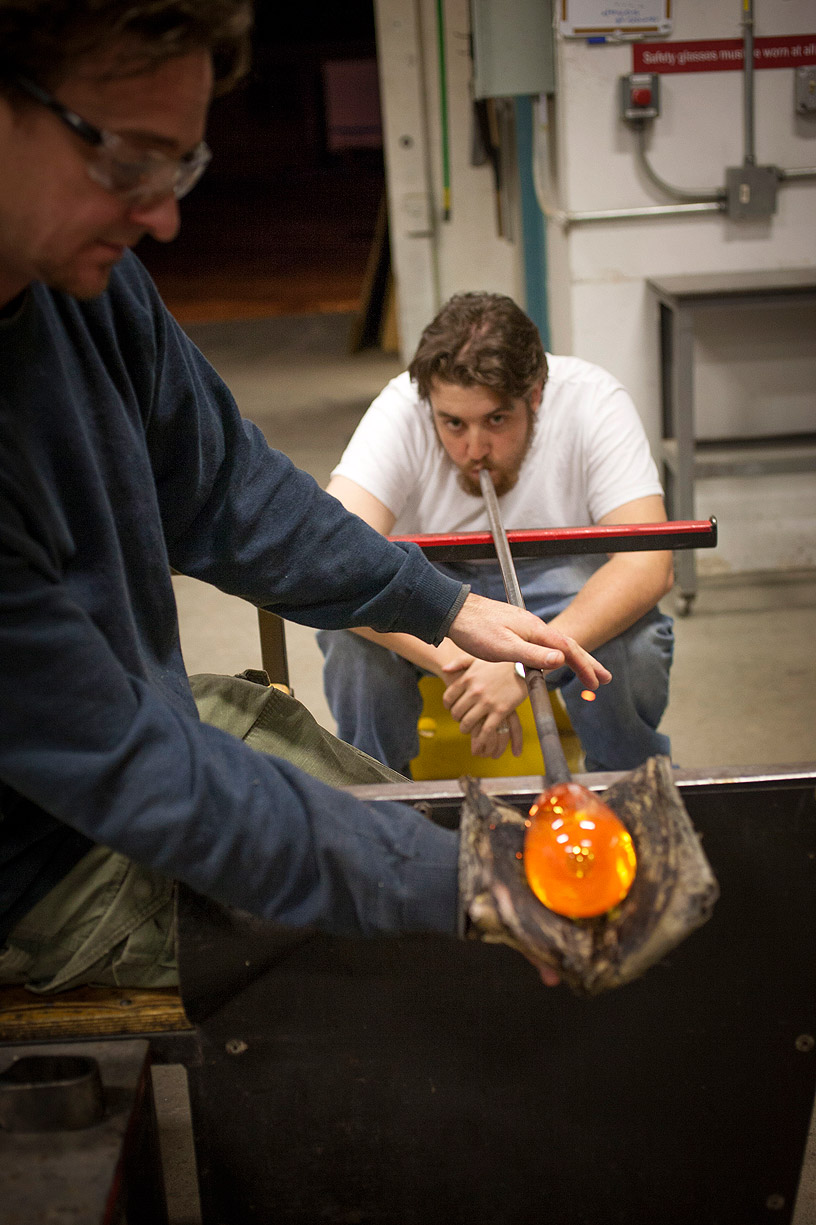 Refund Policy
A refund is given upon request in writing at least two business days prior to first class meeting. No refunds or credits are given for student absences.
When course or workshop is cancelled by the WCC, a full refund will be issued. Email wccregistration@worcester.edu
Questions? Call us at 508.753.8183 X301
Session Calendar