Mastering the Jeweler's Saw
Dates:

June 1, 2019  Check for other dates

Meets:

Sa from 10:30 AM to 4:30 PM, 1 session

Hours:

6.00

CEUS:

6.00

Location:

Instructor:

Fee:

$140  Fee Breakdown

Notes:

For safety reasons we ask everyone to comply with the dress code policy in the Metals Department: Closed-toe footwear (no high heels), pants/shorts must go below the knee, long hair must be pulled back from the face and secured. If your class is scheduled to occur in the evenings after 5PM or if you arrive on a weekend before 10AM, please enter the facilities through our rear, handicap-accessible Studio Entrance across from the Parking Lot. The front entrance and offices lock at 5PM. As you enter through the Studio Entrance, please take a right if you are looking for the Ceramics Studio. Please take a left if you are looking for the Metals Studio or the Multimedia Studio.
Sorry, we are no longer accepting registrations for this course. Please contact our office to find out if it will be rescheduled, or if alternative classes are available.
Course Description
Do you find yourself constantly ordering saw blades? Does sawing out fine detailed designs seem intimating? If you find yourself nodding to these questions then this one-day workshop is for you! Students will refine and become confident in their sawing skills through instructor guided exercises and patterns. Learn how to use your saw frame to your advantage and tackle those straight lines, curves, spirals tricky angles and more. Posture, hand position, different style saw frames and bench pins will be discussed. Beginner's welcome.
Fee Breakdown:
Student Fee: $95.00
Materials Fee: $40.00
Studio Fee: $5.00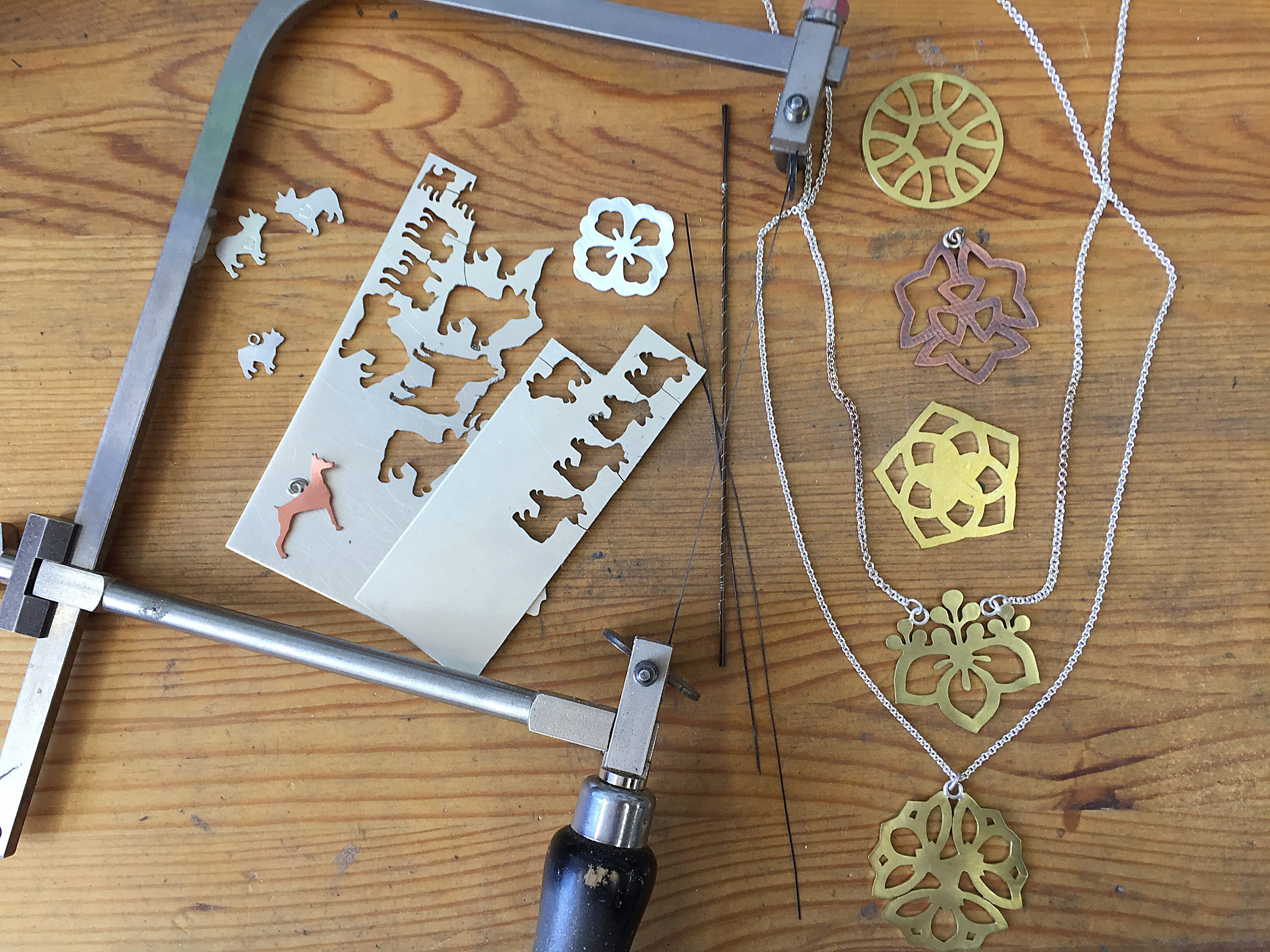 Photo by: Lauren Beaudoin
Refund Policy
A refund is given upon request in writing at least two business days prior to first class meeting. No refunds or credits are given for student absences.
When course or workshop is cancelled by the WCC, a full refund will be issued. Email wccregistration@worcester.edu
The Worcester Center for Crafts generally follows the Worcester State University inclement weather policy relative to building closing and class cancellations, however there are times that evening classes, and weekend workshops differ from the Worcester State University weather policies. Click here for cancelations The Worcester Center for Crafts schedules make-up classes when possible for sequential classes.
Questions? Call us at 508.753.8183 X301
Session Calendar