Introduction to Enamels: Multi-Level
Dates:

January 9 - February 13, 2019  Check for other dates

Meets:

W from 6:30 PM to 9:30 PM, 6 sessions

Hours:

18.00

CEUS:

18.00

Location:

Fee:

$254  Fee Breakdown

Notes:

For safety reasons we ask everyone to comply with the dress code policy in the Metals Department: Closed-toe footwear (no high heels), pants/shorts must go below the knee, long hair must be pulled back from the face and secured.
Sorry, we are no longer accepting registrations for this course. Please contact our office to find out if it will be rescheduled, or if alternative classes are available.
Course Description
Enameling is an ancient process in which vitreous glass powder is fused onto the metal surface by means of heat using a kiln or a torch. The Worcester Center for Craft has a strong tradition of teaching this exciting craft in their professionally equipped studios. A variety of techniques will be covered, such as champleve, basse-taille, painting, image transfers, cloisonné and surface and finishing treatments. You will be able to build upon existing skills and expand your knowledge, while expressing your individual artistic visions. Experimentation is highly encouraged. This course welcomes beginner and intermediate enamelists.
Fee Breakdown:
Student Fee: $204.00
Materials Fee: $30.00*
Firing Fee: $20.00
*While some initial materials are included with the mandatory materials fee, additional colored enamels will be available for purchase in class.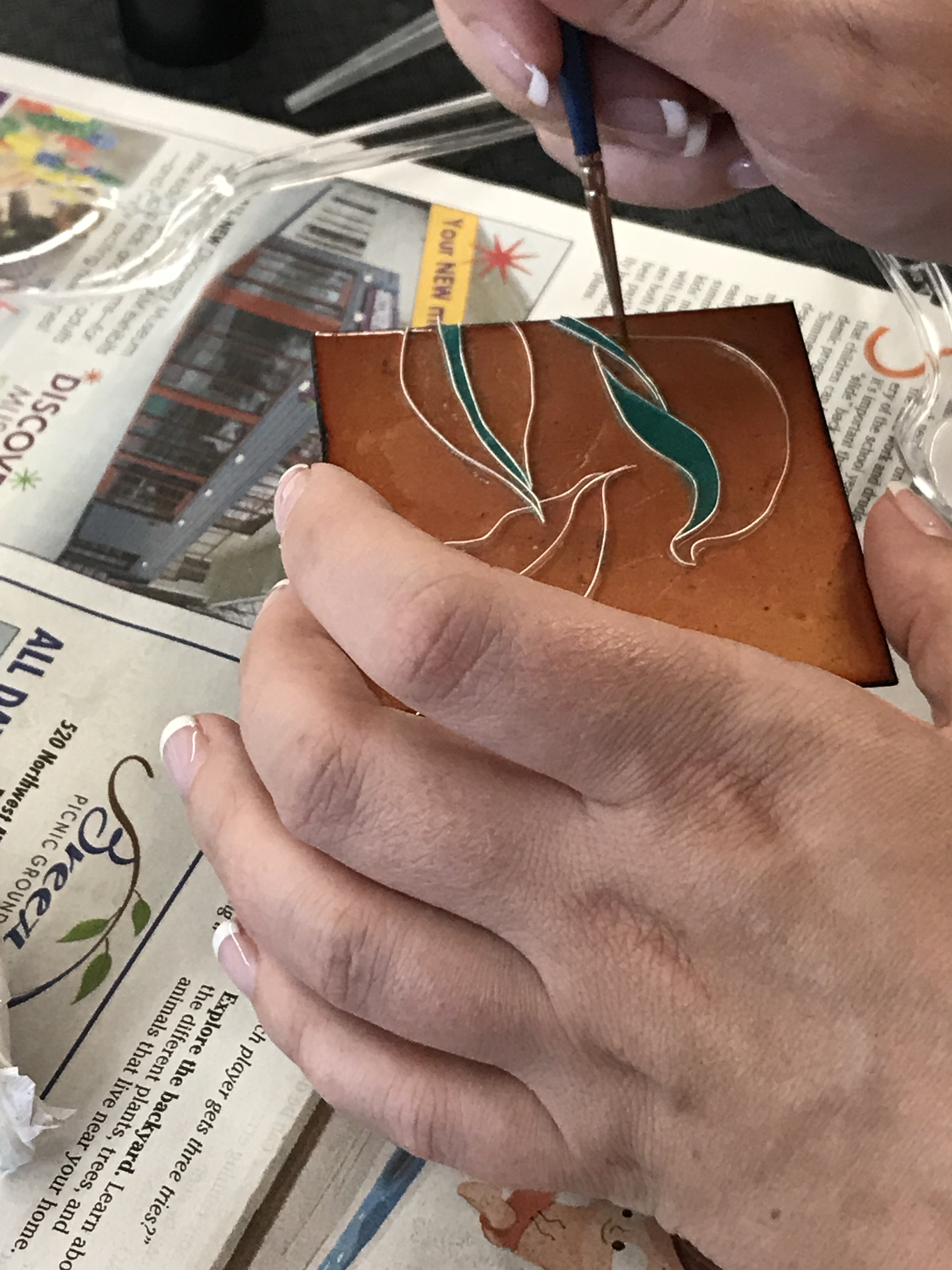 Refund Policy
A refund is given upon request in writing at least two business days prior to first class meeting. No refunds or credits are given for student absences.
When course or workshop is cancelled by the WCC, a full refund will be issued. Email wccregistration@worcester.edu
The Worcester Center for Crafts generally follows the Worcester State University inclement weather policy relative to building closing and class cancellations, however there are times that evening classes, and weekend workshops differ from the Worcester State University weather policies. Click here for cancelations The Worcester Center for Crafts schedules make-up classes when possible for sequential classes.
Questions? Call us at 508.753.8183 X301
Session Calendar